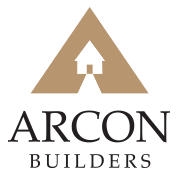 AT ARCON, WE UNDERSTAND THAT BUILDING A HOME IS A VERY PERSONAL PROCESS. WE KNOW HOW IMPORTANT IT IS TO GET IT RIGHT.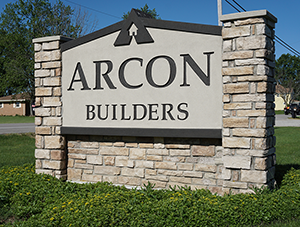 Home is, after all, where families grow, where lives are well lived, and where memories are made. We know that every detail of your home reflects the way you live, and our team is passionate about working side by side with you throughout your building process to make sure you create the home of your dreams.
WHAT MAKES US STAND OUT FROM THE CROWD? OUR PROCESS:
1)   Imagining the Possibilities
The first step in the process is scheduling your initial consultation. You'll meet with an Arcon team leader, who will ask you questions about your dreams, your needs, and your budget.
Our job is to help you visualize and imagine the possibilities, and create a realistic plan that reflects how your desires mesh with real costs and a construction schedule.
Arcon has numerous pre-designed floor plans from which to choose, we can create a customized solution from scratch, or we can build from a plan you've already developed. There are no limits!
2)   Selecting the Details
Once we have a firm understanding of your tastes, we can then help you select finishes and details like:
-siding, shingles, and façade treatments
-exterior detailing like decks, patios, and stamped concrete
-interior fixtures like lighting, sinks, faucets, tubs, vanities, and appliances
-interior finishes such as paint colors, tile, carpet, cabinetry, and countertops
3)    Creating the Reality
When all of your selections, plans, and budgets have been completed, we'll establish a construction schedule, and our team will get to work. Before you know it, you'll be holding the keys to your brand-new home and will be ready to fill it with family and friends.