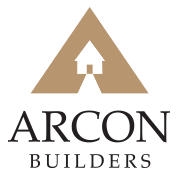 Meet the Arcon Team. We're here to serve you. We're a family business. And to us, that means everything.
Tim was 18 when he first started chasing his dream of what Arcon is today. 35 years later, here we are. Tim manages client accounts and works with commercial/residential customers to help their construction dreams become realities. Over the years, he has poured heart and soul into this business and the people that make it up, as well as staying active in the community through extensive volunteer efforts.
Alec began his career with Arcon Builders in 2006 while still in school. Alec studied Project Management courses at Sinclair Community College during high school and after graduating, he began his career as a Project Manager at Arcon Builders. Now, as lead estimator, Alec develops pre-construction estimates and manages value engineering efforts through all phases of the construction process. With his background as a Project Manager, Alec provides practical construction knowledge to offer realistic and constructive cost analysis and estimating. When Alec isn't busy at Arcon, he enjoys spending his free time in the woods chasing whitetail deer.
Cassie joined Arcon in early 2019 as the Office Manager and oversees all HR functions as well as working along-side the commercial estimators in preparing bid documents. Prior to Arcon, she worked as a Dental Assistant for four years after graduating high school until she decided to take a position at her father's company. Cassie studied Exercise Physiology at Sinclair College and dedicates most of her time outside of work to powerlifting. She looks forward to many more years of growth in the company and serving our customers.
Commercial Management Team
Greg started with Arcon in June of 1986 and through the years has worked in both the residential and commercial sectors. Greg's carpentry skills and attention to detail are evident in every project he works on. Greg currently serves as a Commercial Project Manager and runs some of Arcon's largest projects. Greg has been married to his wife Julie since July 1988 and together they have four children, two of which work at Arcon, and have four grandchildren, but are hoping for many more.
Ray joined the Arcon team in April of 2018 as a Commercial Project Manager, bringing with him ten years of experience in the construction industry. Ray holds a degree in Construction Management from the University of Cincinnati's College of Engineering and in his current role, oversees all aspects of commercial construction projects. Ray and his wife, Jess, have two boys and enjoy traveling and completing home renovation projects.
Marcus was added to the Arcon project team in the summer of 2019 after graduating from The Ohio State University with a degree in Marketing. With years of previous experience in the construction industry. Marcus serves as a Commercial Project Superintendent, where he oversees the jobsite from start to finish managing the day to day coordination of activities in the field. Marcus enjoys heading to the lake to fish with his friends.
Residential Management Team
Dale joined Arcon in February of 2005 and serves as Arcon's Residential Sales Manager. Dale works with current and potential clients regarding their new home and remodel projects. Dale meets with the customers to draw up plans and provide estimates and will communicate with customers throughout their residential project. Before coming to Arcon, Dale worked 19 years at a local lumber yard as a draftsman and estimator. Dale is married to Joyce Lyme and they have two married daughters and five grandchildren.
Joyce joined the Arcon Builders team in 2017 and works along-side Dale on residential projects. Joyce works with supply vendors to ensure Arcon always has the latest products, and is responsible for helping clients with their interior and exterior finish selections. Joyce came to Arcon with 20 years of previous experience in the construction industry, specifically with kitchen and bath new construction and remodel projects. Joyce is married to Dale Lyme and they have two married daughters and five grandchildren.
Del joined Arcon Builders in February 2018 bringing with him over 25 years of experience in various aspects of commercial and residential construction. His primary role at Arcon is overseeing residential operations to ensure that the daily activities, scheduling, and coordination of projects are running efficiently.
After many years of marriage, he and his wife now enjoy the blessing of time with not only their three children but also grandchildren.