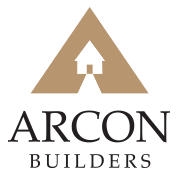 At Arcon Builders, it's about more than bricks and mortar. We believe at the core of any successful project is service, quality and integrity. Here's what clients have had to say about our work:
"It was a pleasure working with Arcon Builders as the general contractor for the new Village of Arcanum Municipal Building project. Not only were they responsive in meeting our needs, but they were also able to finish the project on time and within budget. We appreciate their attention to detail and are thrilled with the final results!"
Bill Kessler - Village Administrator Village of Arcanum
"Our team at Garmann/Miller had a great experience in working with Arcon Builders on the Village of Arcanum Municipal and Police Building. Arcon's construction team were very professional, proactive and a pleasure to work with from start to finish. Communication was very prompt, organization was excellent, and they got the job done on time and on budget."
Matt Hibner - Principal Garman Miller Architects-Engineers
"Arcon Builders recently completed a large project at the front of our K-12 school facility in Lewisburg, Ohio. The project included re-doing the sidewalk areas at three entrances to the building, adding a brick and concrete sitting area in front of the main entrance, adding an engraved brick area that included names of TCN Valedictorians, retired teachers, and community members who have contributed to our school. The project has changed the entire facade of our building and has added a very new and different look to the entrances. It has received rave reviews from parents, students, and staff and we are quite pleased with the results. We will certainly be contacting Arcon Builders for any future work we may be doing at Tri-County North Schools."
Denny Dyer - Tri-County North Supervisor Buildings and Grounds
Safety is a top priority at Arcon Builders. We cannot do what we do unless we keep our people safe.
Credentials held by key personnel include:
OSHA 30
OSHA 10
CPR/First Aid Training
Ongoing proactive safety measures:
Monthly Toolbox Safety Talks for all employees
Strict Safety and Drug Free Workplace policies